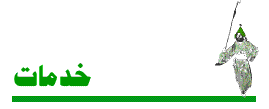 Yahoo! Quick Search!

Free On-Line Dictionary Of Computing
PC Webopaedia (Encyclopedia and search engine dedicated to computer technology)
The Gatherer (Search for plants - use Latin genus and species for best results,
or enter common name)
The PC Guide (Everything you want to know about every possible piece of hardware)



Web Design & Graphics by AGC Net - London-UK
Copyright ©2000 Addaraweesh -All rights reserved.